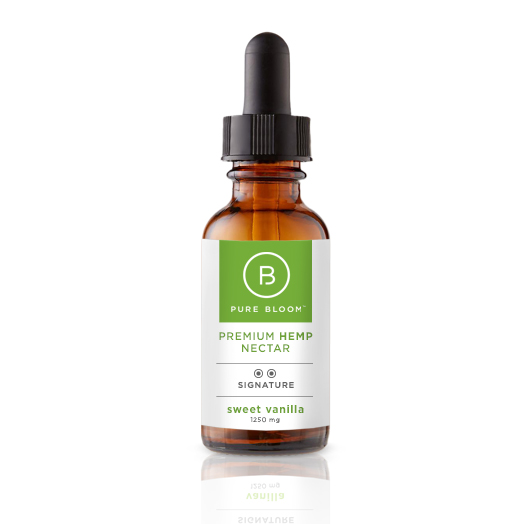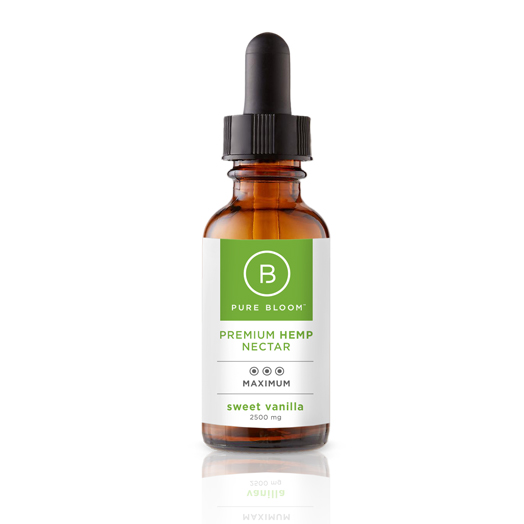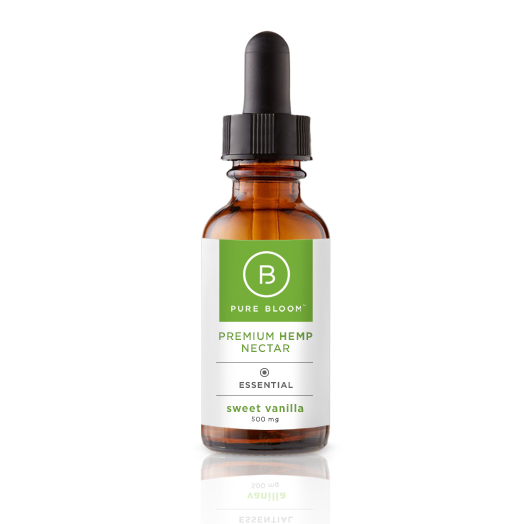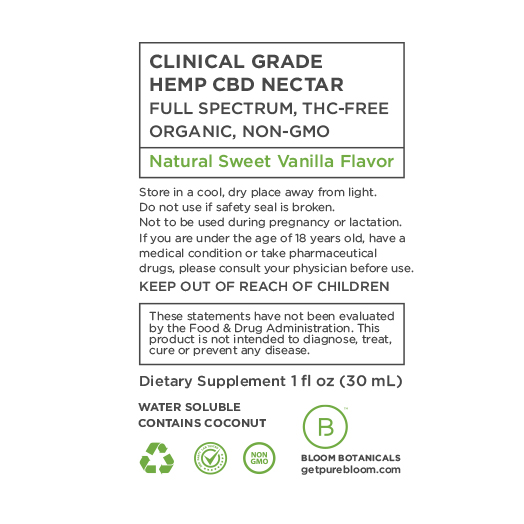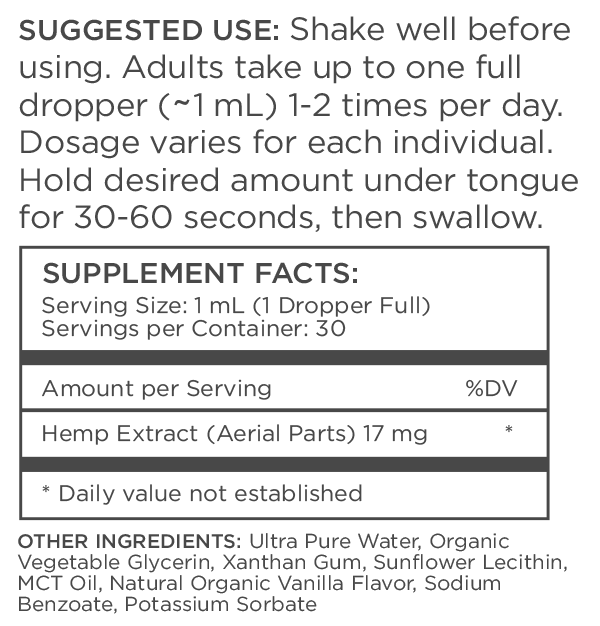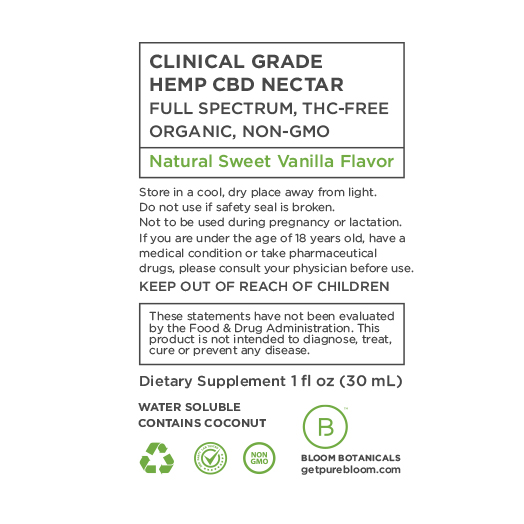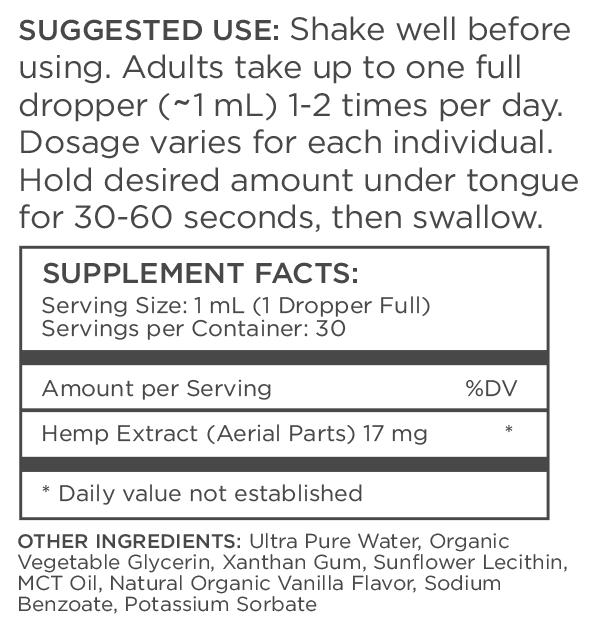 High CBD Nectar – Essential
The original cult classic!  This starter CBD Nectar formula is great for the CBD curious or novice. Our unique nano-technology increases bioavailability and absorption to maximize effectiveness.
The sweet vanilla sublingual drops are also safe and triple tested to ensure quality and purity.
Beginners Welcome!
-Made From High CBD Extract – Contains 500 mg CBD per bottle; 17 mg CBD per dropper (1 mL)
-THC Free and Water-Soluble (easier on your stomach)
-Full-Spectrum, Certified Organic, Clinical Grade
-Nano-Engineered to Improve Bioavailability by Up to 10x
-Made from non-GMO Hemp Plants Grown on Small Farms in Colorado and Maine
-Hemp Plants Cultivated Free of Herbicides, Pesticides and Chemical Fertilizers
-Triple Laboratory Tested for Quality and Purity
-No Mold, Mildew, Fungus, Yeast, E.Coli, Salmonella, Mycotoxins, Heavy Metals or Residual Solvents, EVER!
-Non-Psychoactive CBD (doesn't make you feel high)
-Sweet Vanilla Sublingual Drops
Active Ingredients: Hemp Extract (Aerial Parts), Ultra Pure Water, Organic Vegetable Glycerin, Sunflower Lecithin, MCT Oil, Natural Organic Vanilla Flavor
For Best Results, Consistency is Key for Success
Store in a Cool, Dry Place at Room Temperature
Each 30 mL Bottle Contains Approximately 30 Servings
Sensitive to Flavors, Try Mix your Favorite Oil into your Favorite Food or Drink
Full Ingredient Listing: Hemp Extract (Aerial Parts), Ultra Pure Water, Organic Vegetable Glycerin, Sunflower Lecithin, MCT Oil, Natural Organic Vanilla Flavor, Xanthan Gum, Sodium Benzoate, Potassium Sorbate